If your business utilizes cars, trucks, or vans, you are probably well aware of the expense involved to keep them running.
Receive Large Fleet Benefits
Fast Turnaround
Special Pricing
Best Warranties
Until now, only companies with large fleets could enjoy the benefits of a fleet program for transmission service. But not anymore! You are invited to join AAMCO's Priority Partners program, offering all the benefits and discounts of our large fleet program to businesses with smaller fleets. Best of all, program membership is free and without obligation.
Most companies rely heavily on their vehicles to conduct business. If your business utilizes cars, trucks, or vans, you are probably well aware of the expense involved to keep them running. A transmission or extended service problem, however, can be your most expensive and intricate repair.
No one can match AAMCO's winning record—more than 800 locations across the U.S. and Canada, 50 years of experience, and more than 20 million vehicles serviced. Locally owned here in Keller allows you to work with the ownership of this center, guaranteeing there is someone here that truly cares about you being satisfied with work performed. AAMCO centers offer fast turnaround as well as best warranties and workmanship in the industry. AAMCO fleet programs also provide you with consistent, discounted pricing.
Take advantage of the program benefits enjoyed by hundreds of large fleets…General Electric…Hertz…Pepsi…Shell Oil…North American Van Lines. Can you imagine the size of the fleets those companies have? It's in the tens of thousands…each! You'll get the same benefits as one of my center's local fleets…and like the managers of those big fleets, I hope you'll decide you wouldn't risk going anywhere but AAMCO.
Fleet Auto Maintenance
If you have a fleet of cars or light trucks that you need to keep on the road, it's crucial that you work with a shop that can give you regular maintenance and reliable repairs. AAMCO Transmission and Auto Repair of Keller welcomes your fleet account.
Our fleet services go above and beyond that offered by many shops, and we'll be happy to discuss the terms with you. Please call (817) 431-0009 to discuss fleet services with us at AAMCO Transmission Repair of Keller.
One Stop for All of Your Fleet Needs
One benefit of using AAMCO for your fleet maintenance is that you can get all your car care needs handled at a single shop. From basic maintenance to brakes and struts, mufflers, CV joints and more, AAMCO can handle all your fleet's needed repairs.
And if you do need a transmission repair, you're in the right place, with the world's transmission experts.
Keep Your Fleet on the Road
If your fleet isn't on the road, it isn't doing its job. Your AAMCO fleet center can advise you of when it's time for each vehicle's scheduled maintenance. With our multi-point inspection, we will also identify potential problems that could lead to failure and get them fixed at the same time to keep your fleet on the road.
To learn more about fleet auto maintenance at AAMCO Transmission and Auto Repair of Keller, please contact us today for an appointment.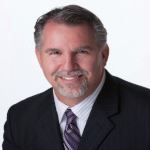 Locally owned and operated by David Gerda
7 Reviews
OUR ADDRESS
1485 S. Main Street, Keller, TX 76248
View Map
hours
Monday - Friday | 08:00 AM - 06:00 PM
Saturday - Sunday | Closed
SCHEDULE APPOINTMENT