AAMCO Of Keller, TX - Transmissions & Auto Repair
At AAMCO of Keller, Texas our goal is customer satisfaction and helping to keep our customers and their families safely on the road. Along with that comes education – helping you, the customer, understand as much about your car as possible. Oftentimes you have a question about your car, especially when there is a problem. Here are some of the most common transmission & auto repair questions we receive.
Q. My check engine light is on. What should I do?
There are many sensors and computerized components that manage your vehicle's engine performance and emissions. When one of these fails, the "check engine" light comes on. Although your car might seem fine, we suggest bringing it into your local AAMCO Keller for an inspection. We'll do a thorough review of all major systems in your car. We check to make sure you are completely up to date on recommended factory maintenance and your car is safe and efficient. We identify any issues and recommend the necessary repairs, but we don't do any work without your approval. You can get more information on what causes the check engine light to come on and what might be wrong with your car here:
Q. Why won't my car start?
There are many reasons why your car is having difficulty starting, or won't start at all.
Bad starter
Alternator is failing
Fuel pump is failing or fuel line is clogged
Fuel injector is bad or clogged
Spark plugs are worn out
Bad or failing Engine Control Module (ECM)
Call your local AAMCO Keller auto repair shop if your car won't start. Towing assistance and local customer courtesy shuttle available.
Q. What is preventative maintenance?
Preventative maintenance is one of the best ways for you to save money, avoid unnecessary costly repairs, and ensure the long, reliable life of your car. A good regular maintenance schedule involves making sure that everything in the car works right. Following the factory-recommended maintenance is a good practice that helps you keep track of important checkups and services necessary to ensure your car is running as efficiently as possible. If you don't get preventative maintenance for your car occasionally, you're likely going to pay for it later. Take advantage of our seasonal specials that often include FREE inspections.
Q. Does it really matter where I take my car for service?
Servicing your car properly now means you won't have to pay for expensive repairs later. Repairs usually become necessary when a car isn't properly taken care of. AAMCO Keller is a trusted source for vehicle servicing and repair. From manufacturer-recommended maintenance and regular services, our customer reviews speak for themselves along with over 60 years of trusted auto repair service!
Q. How often does my car need a tune-up?
As long as your car wasn't made before 1970, a tune-up once every 30,000 miles should suffice. A tune-up is a good idea for several reasons, foremost because it makes you aware of potentially larger issues that will cost more money if not taken care of as soon as possible. Also, it helps you set and appreciate the value of a regular maintenance schedule. Get more information on what is included in a tune-up.
Q. Should I take my car to the dealership?
Dealerships tend to charge higher rates. AAMCO Keller offers more personalized service than you'll find from a large dealership, plus we have many locations to serve you in Keller and across the nation.
Q. What should I do if I hear strange sounds in my car?
Noises can be serious; it is best to have our vehicle checked by one of your local AAMCO Keller professional technicians.
Q. What should I do if my car rolls when it is in park?
This could be a warning sign of a failing transmission, and we suggest bringing our car to our AAMCO Keller Auto Repair service center as soon as possible for a diagnostic scan to determine the problem.
Questions from Real People, Answers from AAMCO Expert Mechanics
AAMCO Of Keller TX - Transmission & Auto Repair
AAMCO of Keller is a full-service auto repair and preventive maintenance center. We are automatic and manual transmission experts. We provide transmission service and maintenance as well as transmission flush & filter service. We are conveniently located for your service and maintenance needs and we are qualified to repair and service all domestic and imported cars, trucks, and SUV's using parts that are equal to or exceed the standards of those parts originally used by the manufacturers. We are definitely the cost-effective alternative to car dealership servicing for all scheduled maintenance of your personal or company auto, pickup or truck. Regardless of where it was built, we will service your car or truck and still maintain the manufacturer's warranty. We honor most extended warranties.
Q. How do I tell if my transmission fluid needs to be changed?
Your transmission will show signs of trouble. Things such as trouble going into gear, hard shifts or thumps between gears, slipping or jumping gears, delay in acceleration, and strange noises such as whining or grinding are all signs it's time to change the transmission fluid. The color of the transmission fluid is a good visual way to estimate the age and condition of the fluid and to get an idea of any possible bigger problems.
Q. How many times can a transmission be rebuilt?
This will depend on which parts in your transmission have failed, how extensive the damage is, and how much money you are willing to spend on parts vs a new car. Learn more about rebuilding vs replacing a transmission.
Q. Is it necessary to replace my timing belt at the recommended interval?
YES. The timing belt regulates the speed at which your engine runs. When the timing belt breaks, the engine is thrown into chaos – all its systems and moving parts are suddenly thrown out of sync. The engine then seizes up and stops running. If you're lucky, the piston rods don't blow through the engine block, or some other massive damage has not occurred. You will end up having your car towed to a mechanic, for quite possibly some terrible news. You might be facing a lot of expensive repairs, if repairs are even possible, or you might just have to get a new car.
Q. What should I do if my traction light is always on?
When the traction control warning light stays on, that means you aren't getting any help from the system to control traction and the system needs to be checked. It is important to get this fixed as your traction control helps prevent wheel slipping. We can run a diagnostic scan to read the code put out by your cars computer to determine the exact problem.
Q. What should I do if I put the wrong gas in my car?
Depending on the type of fuel your car requires the problem may be more or less serious. For instance, putting diesel fuel into a gas-powered car can cause serious problems, whereas simply using the wrong octane gas will be less harmful. If you think you have put the wrong fuel in your car then it is best to get in with your mechanic to run a diagnostic test to check for lasting damage.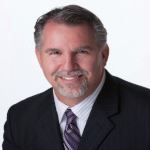 Locally owned and operated by David Gerda
7 Reviews
OUR ADDRESS
1485 S. Main Street, Keller, TX 76248
View Map
hours
Monday - Friday | 08:00 AM - 06:00 PM
Saturday - Sunday | Closed
SCHEDULE APPOINTMENT