An AAMCO Car Tune-up Service in Keller, TX includes:
Installation of new spark plugs, and if so equipped we will perform the following:
idle speed adjustment, set timing as needed, inspect choke, throttle linkage, spark plug wires, and distributor cap
Comprehensive performance check to verify that no driveability or computer system trouble codes exist
Plus our 36-point ProtectCheck Inspection ensures all of your vehicle's critical systems are in good working order
A good, thorough car tune-up can be a lifesaver in how well your car runs, saving money on fuel, and prolonging the life of the car. Most experts recommend doing or having a tune-up done every year or every 30,000 miles. Scheduling regular in-depth car tune-ups in Keller, TX is an excellent way to prolong the life of the car, avoid costly repairs, and ensure the best gas mileage. With gas prices at an all-time high, this simple maintenance regime can save you at the pumps.
---
Call Now: (817) 431-0009
---
A car tune-up is a process of inspecting and adjusting all of the systems in your vehicle that contribute to fuel combusting efficiently. How do you know when you need a car tune-up service in Keller, TX? If you keep track of your gas mileage and it worsens by 10% or more, it's time for a tune-up. Many drivers also seek a tune-up when experiencing any type of driveability problem for their car, truck, or SUV. Check your car's owner manual or come into your local AAMCO center to see the recommended interval for tune-ups and/or spark plug replacements for your specific vehicle.
Vehicle Maintenance
If you're like many drivers you may follow the factory maintenance schedule while your car or truck is under warranty but once your warranty expires it's easy to let proper maintenance slip – just when it's most critical!
Automotive manufacturers know that a well-maintained car, truck, or SUV increases owner satisfaction because the vehicle is more dependable and will last longer. That's why the manufacturer ("factory") creates detailed maintenance schedules outlining specific operations to be performed on various components and systems. This is done at different mileage intervals to ensure proper operation and prevent premature wear.
Your vehicle's manufacturer also indicates which services are required to maintain the factory warranty and extended warranty. The experts at AAMCO in Keller, TX know your car like your dealer and can provide the maintenance services you need. We're here to help you keep in warranty or keep track of your maintenance needs long after your car is out of warranty. Click on each of the services below to find out more about each of the services available at AAMCO in Keller, TX.
Air Filtration Replacement Service
Fuel System Cleaning Service
Automatic Transmission Fluid Services
Full-Service Oil, Lube & Filter Change
Battery Maintenance Services
Light Bulb Replacement Service
Brake System Fluid Service
Serpentine Belt Replacement Service
Cabin Air Filter Service
Tire Rotation Service
Cooling System Service
Wiper Blade Replacement Service
Fuel Filter Replacement Service
Air Filtration Replacement Service
Clean air is better. A clean air filter helps your car, truck or SUV perform better.
A typical Air Filtration Replacement Service at AAMCO includes:
Replacement of the air filter, to improve gas mileage, engine performance, and acceleration.
Replacement of the breather element, if needed, to help keep contaminants out of the engine oil.
Replacement of the PCV Valve, if needed, to reduce fumes, air pollution, and wear on engine parts.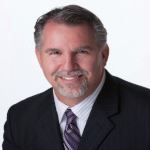 Locally owned and operated by David Gerda
7 Reviews
OUR ADDRESS
1485 S. Main Street, Keller, TX 76248
View Map
hours
Monday - Friday | 08:00 AM - 06:00 PM
Saturday - Sunday | Closed
SCHEDULE APPOINTMENT