Coolant (anti-freeze) protects your engine from overheating and from freezing. The coolant's effectiveness can diminish over time and lose many of its protective properties, causing your radiator to rust and corrode. The cooling system itself can get clogged with built-up deposits from oil, grease, scale, hose decomposition, and other materials.
Most drivers know it's recommended that a vehicle's oil should be changed at regular intervals. Drivers typically don't realize, however, the proper intervals for changing their vehicle's other vital fluids. For the cooling system, check your car's owner's manual to see the recommended interval for changing the coolant in your vehicle.
Visit your local AAMCO technician for an AAMCO Cooling System Service and get a 36-point ProtectCheck Inspection performed on your vehicle at no additional cost.
Radiator, Thermostat, and Heater Services
The certified technicians at AAMCO have years of experience in working with radiators, thermostats, and the complete cooling system, due to the cooling system's critical impact on proper transmission operation. Any of the following signs could indicate your vehicle needs service or repairs to the cooling system:
The vehicle is running hot or overheating
Leaking of a green fluid
Belts or hoses that have not been replaced during the past 4 years.
Your local AAMCO center can repair or replace any of the following components of the cooling system:
Radiator, radiator cap, radiator hoses, and radiator fan or fan clutch
Thermostats
Water pumps
Fan belts and serpentine belts
Temperature sensors
Heater cores and hoses
Visit AAMCO now if you have any of the following symptoms:
Your vehicle has recently overheated
Your coolant or temperature light comes on
Your temperature gauge reads higher or lower than normal
Your heater does not work
Did you know that overheating is the most common cause of mechanical breakdowns on the road? And that overheating can cause severe damage to the engine and the transmission? Maintaining your vehicle's radiator, fluids, and cooling system is essential to keeping you and your old friend on the road. Call AAMCO in Keller TX today!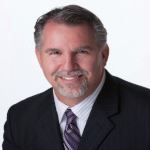 Locally owned and operated by David Gerda
7 Reviews
OUR ADDRESS
1485 S. Main Street, Keller, TX 76248
View Map
hours
Monday - Friday | 08:00 AM - 06:00 PM
Saturday - Sunday | Closed
SCHEDULE APPOINTMENT